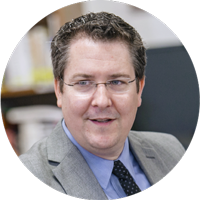 KRONENBERG,Felix
Past President of IALLT
Dear FLEAT attendees, I look forward to meeting you in August in Tokyo for the seventh FLEAT conference. At IALLT, we are excited to continue the long legacy of this joint conference, and are pleased that several IALLT members are able to attend this year. I attended my first FLEAT conference at Brigham Young University in 2005 and I became president-elect of IALLT in 2015 at the FLEAT conference at Harvard University. I am excited to attend a FLEAT conference in Japan for the first time.
I look forward to the continued collaboration between our organizations. I wanted to especially thank the FLEAT organizers and the J-LET board for their work and support.
See you in Tokyo in August!
All the best,
Felix Kronenberg
IALLT President